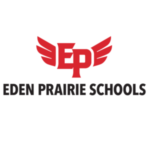 Type of Program
Public, School within a School
Admission Requirements
Achievement scores–currently one core subject at 98-99%tile with the second core subject in the 85%tile or higher. Cognitive assessment with at least 2 subtests in the 98-99%tile
2E Accommodations
Our teachers in the Mosaic Program acknowledge and focus on the student's exceptional abilities while simultaneously providing appropriate accommodations and modifications where needed.
2 Sentence Description
The Mosaic program provides students opportunities to go deeper with grade level content, incorporate more project-based learning, and highlight their passions through independent learning choices all while learning with their intellectual peers. We currently subject accelerate the students in math and provide problem solving opportunities designed specifically with gifted learners in mind.