Membership Benefits
MCGT members have access to a number of members-only events, discounts, and resources. Your membership also contributes to MCGT's mission to support gifted & talented students and their educational and emotional needs by providing events, legislative advocacy, scholarships, individual chapter support and networking opportunities across chapters, and more. If you are interested in supporting gifted & talented learners and joining our community, we would love to have you as a member.
Subscription to Outlook Newsletter
Emailed multiple times a year, the MCGT newsletter, Outlook, provides our members with important and up-to-date information, resources, and research about giftedness and gifted & talented children both locally and nationally.
Past issues of Outlook (membership login required)
Reduced Fees to MCGT Sponsored Events
MCGT and its chapters hold events throughout the year, including the MCGT Annual Fall Conference, speaker and expert presentations on a variety of academic and social/emotional issues, family events, and more. MCGT membership includes discount and/or priority registration for these events.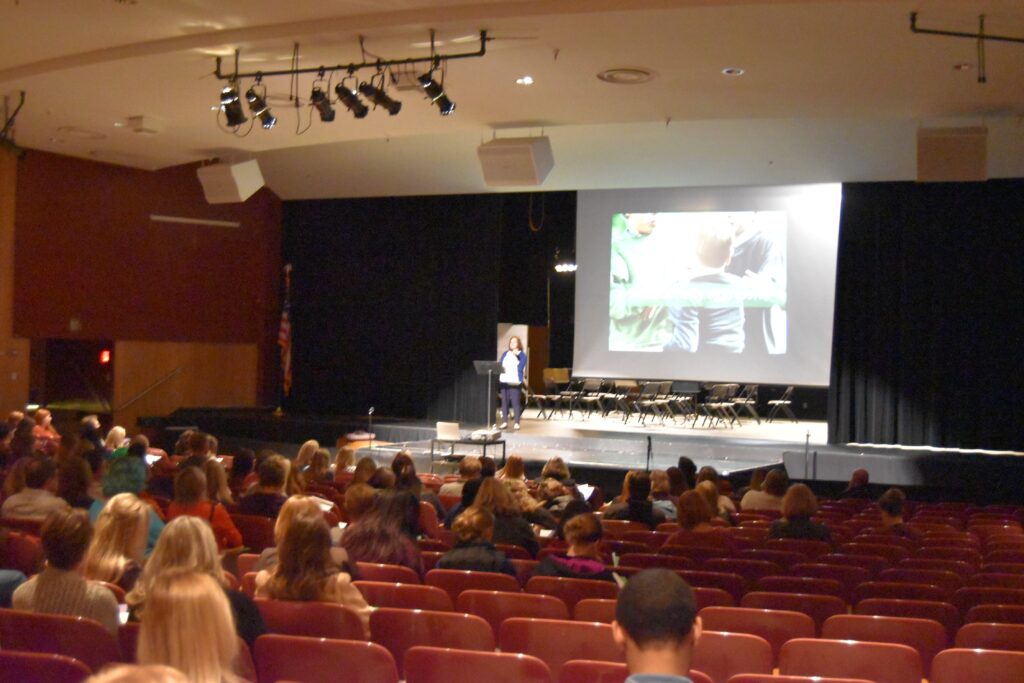 Extended Access to MCGT Online Event Recordings
MCGT membership includes extended access to the recordings of virtual presentations after each event for which you are registered.
CHAT Nights
CHAT Nights are dedicated to informally connecting parents of gifted & talented children. CHAT provides a listening ear, time to share, and cooperative problem solving. Each evening will start with a short presentation on a topic of interest. Attendees then break into smaller groups for discussion with other parents. CHAT Nights are held during October through April. See MCGT's Event Calendar for schedule of dates, topics, and locations.
Access to MCGT's Members-Only Facebook Group
MCGT has a closed Facebook discussion group established for MCGT members. Topics discussed include parenting gifted children, advocating in schools, dealing with social and emotional needs of gifted children, extracurricular opportunities, and other topics of interest to families of gifted & talented children. Group members can post questions in the group and answer questions from others. Members are invited to email the MCGT office at [email protected] for information on joining the group.
Membership in the State Organization and One Local Chapter
MCGT membership includes the state organization and one MCGT chapter. If there is not an active chapter near you, please contact us and we would love to help you start a chapter or parent group, or connect you with other members in your general area.